Projects include: hitch, light bar, front receiver, brush mower wheels,throttle lever housing.
Future Project: Mechanical Backhoe Thumb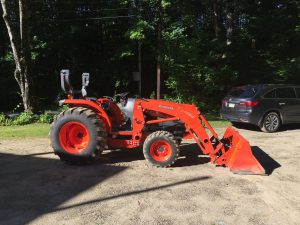 3 Point Hitch Receiver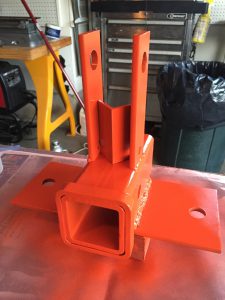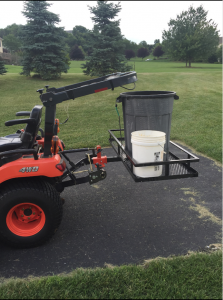 Front Bucket Receiver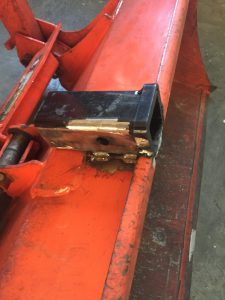 Throttle Pivot
In 2014, the aluminum casting which holds the base of the BX24 throttle lever broke off. The engine could not be revved up and at 980 RPM, the tractor is as good as turned off.
I looked at the aluminum casting. It would be a nightmare to get off- the entire body , the front axle driveshaft, and the radiator all needed to come off. After removing everything, a simple, cheap and fast solution dawned on me. I could make a new bracket to fix the problem.
The (unnecessary) Teardown
Bracket I fabricated out of scrap steel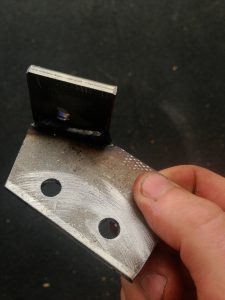 Mounting the bracket. Note the black throttle lever.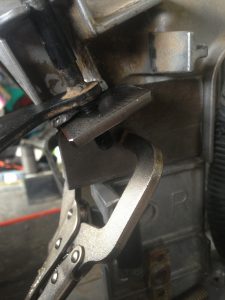 Video of operation!