Projects include: hitch, light bar, front receiver, brush mower wheels,throttle lever housing.
Future Project: Mechanical Backhoe Thumb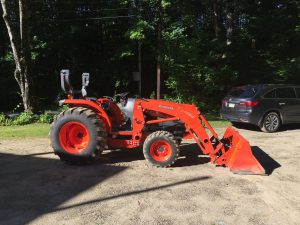 3 Point Hitch Receiver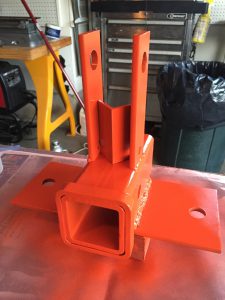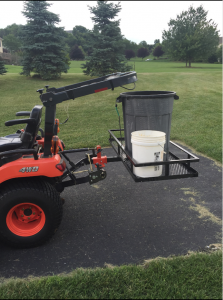 Front Bucket Receiver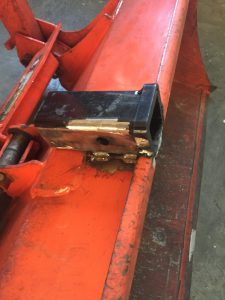 Throttle Pivot
In 2014, the aluminum casting which holds the base of the BX24 throttle lever broke off. The engine could not be revved up and at 980 RPM, the tractor is as good as turned off.
I looked at the aluminum casting. It would be a nightmare to get off- the entire body , the front axle driveshaft, and the radiator all needed to come off. After removing everything, a simple, cheap and fast solution dawned on me. I could make a new bracket to fix the problem.
The (unnecessary) Teardown
Bracket I fabricated out of scrap steel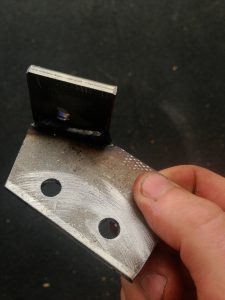 Mounting the bracket. Note the black throttle lever.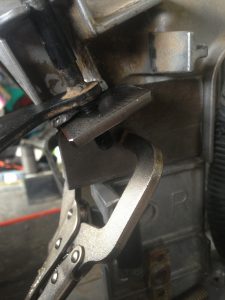 Video of operation!
Maintenance Mishap
I am responsible for maintaining all of the equipment. 400 hours on a Kubota L3540 marks a major service- hydrostatic fluid, engine oil, front axle oil, and fuel filter.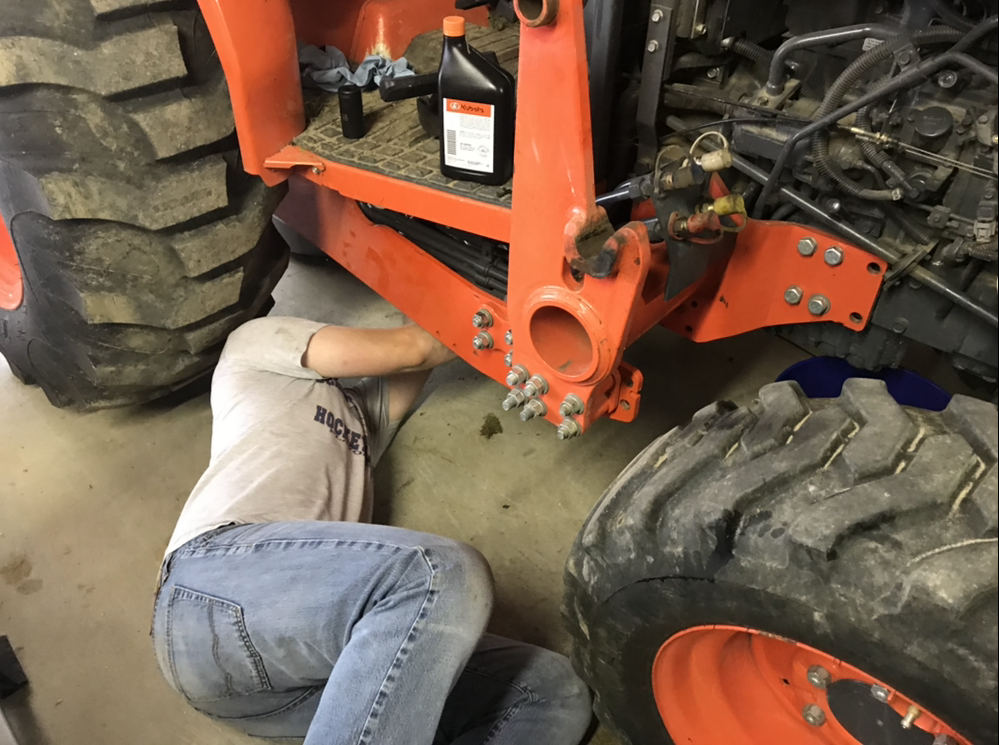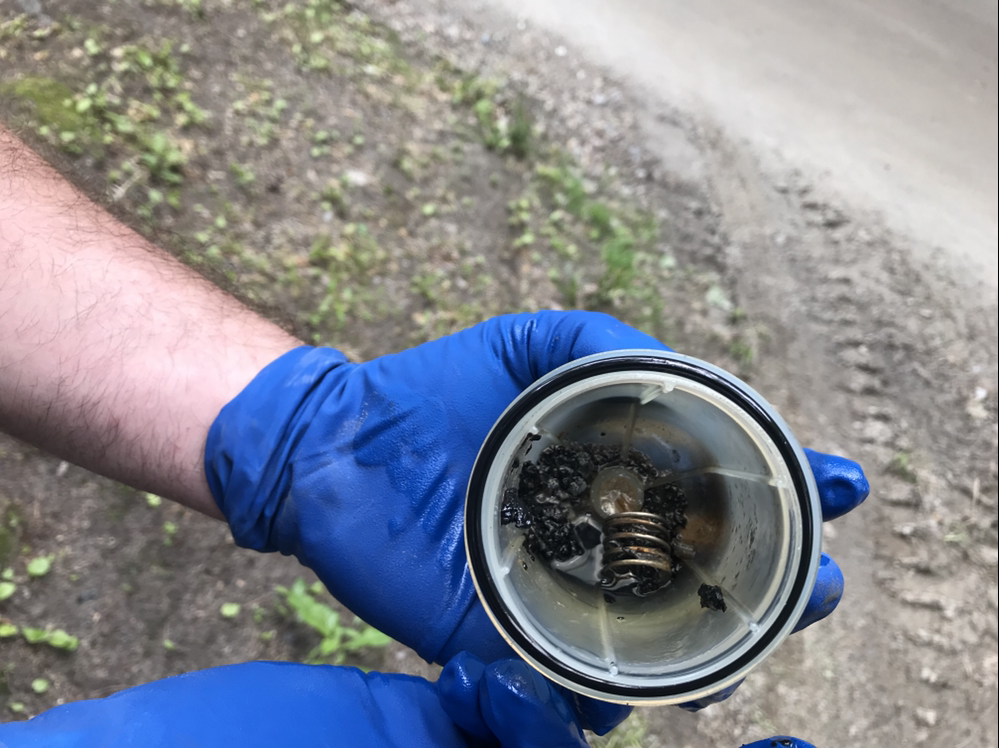 After completing the service, I pulled the tractor out of the garage and it died. I starved it of fuel. It shouldn't have been a big deal to get started again, right?
Well, it turned into a nightmare. I worked until dark and my neighbor came over to help, too. Turns out the fuel pump didn't have enough power to self prime so the diesel never made it to the injector rail. I had swallow my pride and haul it to a dealer for help.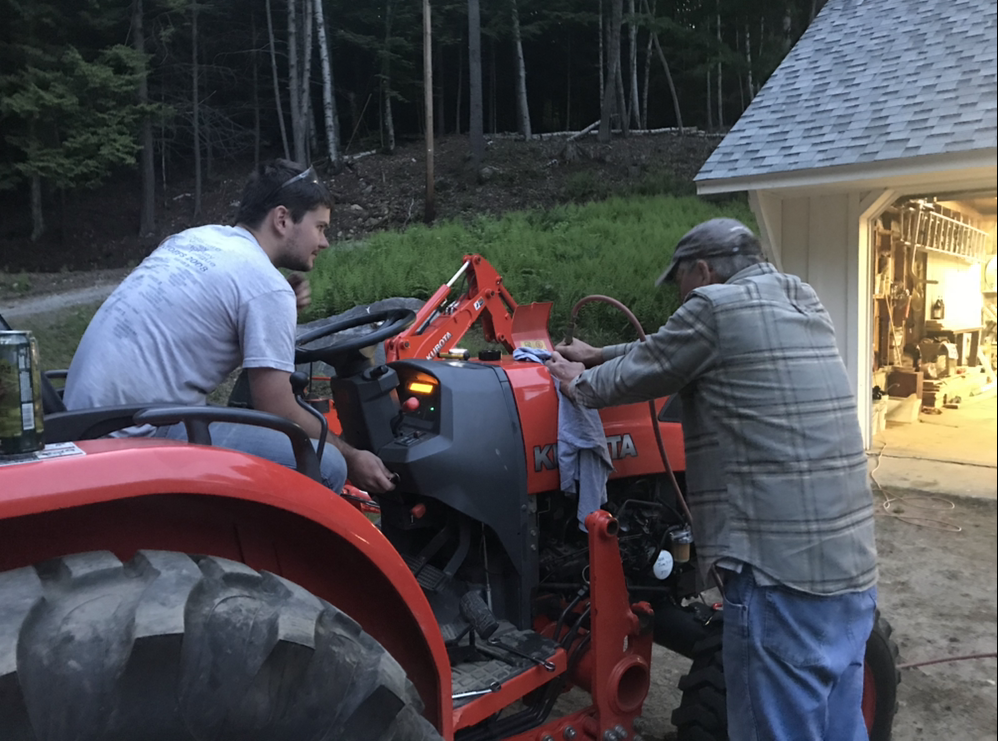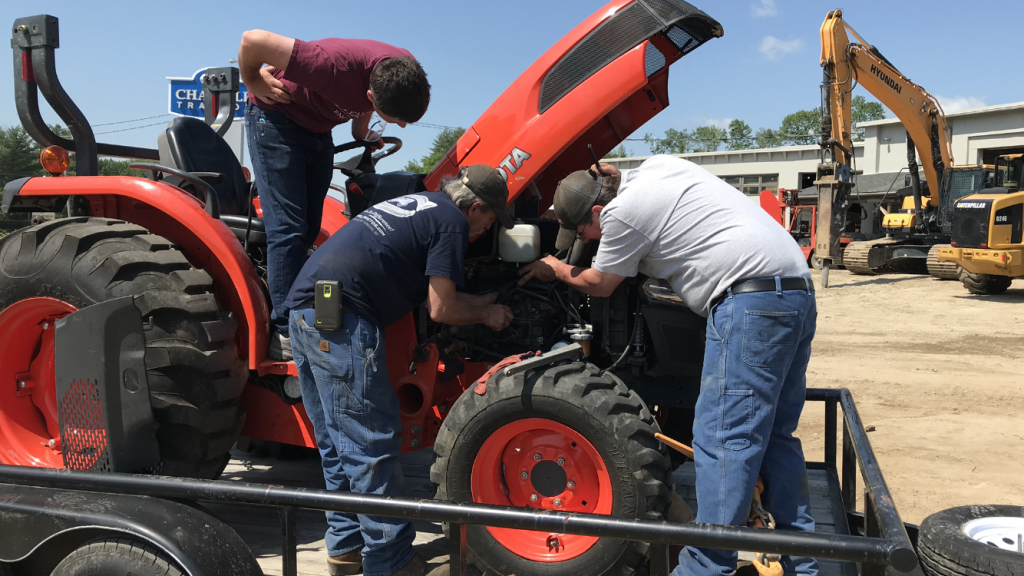 It turns out this is a common problem with Kubota tractors if you starve them of fuel. I frequent Kubota forums and I've helped a few people through this very issue.